See on Scoop.it – 4G LTE Mobile Broadband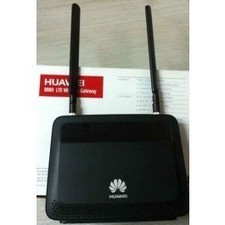 Check HUAWEI B880 4G LTE Wireless Gateway images, HUAWEI B880-75 appearance, B880-73 specifications, B880-65 chipset,B880-70V data rate speed, B880-53 price and B880-75 applications, review HUAWEI B880 4G Router functions and buy HUAWEI B880 LTE Gateway…
Allen Jeffson's insight:
HUAWEI B880 LTE Wireless Gateway is a LTE Category 4 CPE/Router which would support peak download speed up to150Mbps and upload speed to 50Mbps. The appearance of HUAWEI B880 looks like HUAWEI B890, but B890 is LTE category 3 Wireless Gateway.
Just like other HUAWEI 4G LTE Wireless Gateways, HUAWEI B880 also has many branch models, such as HUAWEI B880-73,HUAWEI B880-75, HUAWEI B880-65, HUAWEI B880-70V, HUAWEI B880-53 etc…They could support various 4G LTE Frequency bands.
See on www.4gltemall.com